Articles
Discover our ever growing collection of articles, case studies, resources, success stories, and more. Curated by the Ecosystem Partners, these resources are meant to inspire your 50 – 30 journey.
Events
Learn more about upcoming events.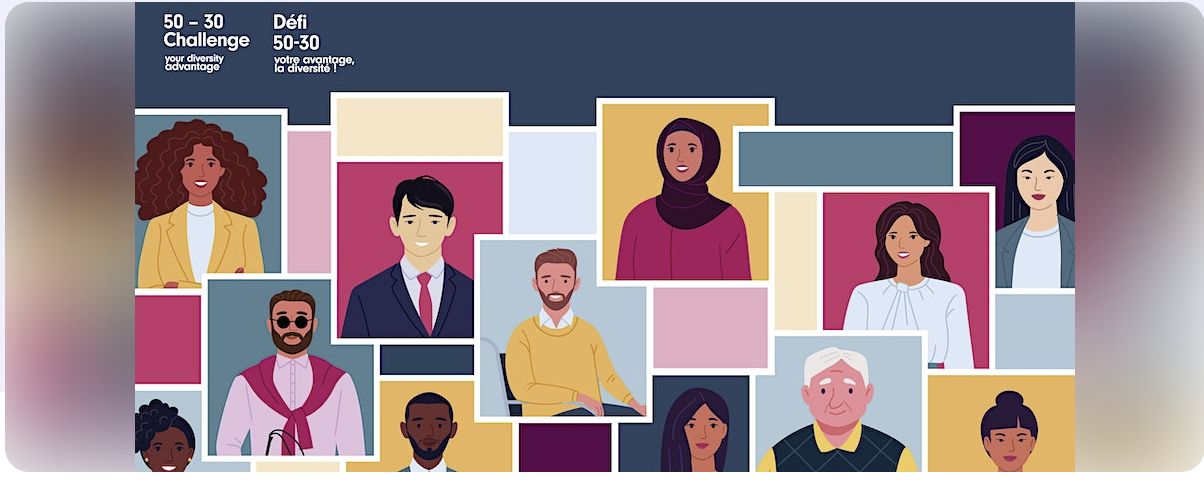 Colloque en diversité, équité et inclusion
4 December, 2023
Avec le soutien de Collèges et Instituts Canada et grâce à son engagement au Défi 50-30, le Collège Nordique offre, en collaboration avec l'Institut de recherche en immigration et sur les pratiques interculturelles et inclusives (IRIPII) et le Collège Marie-Victorin, un colloque de 17 ateliers sur des thématiques variées pour vous outiller à comprendre et agir pour l'équité, la diversité et l'inclusion.
Register now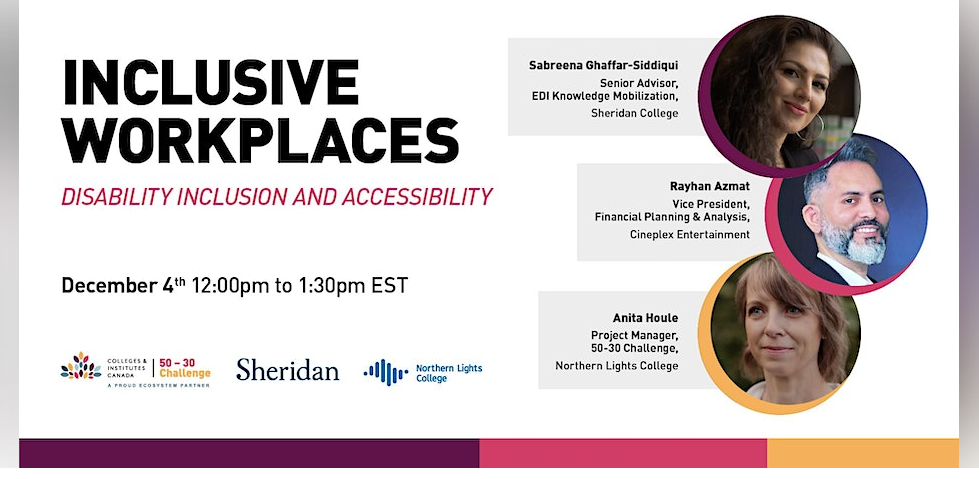 Inclusive Workplaces – Disability Inclusion and Accessibility
4 December, 2023
In this webinar, speakers will share stories about living with different types of disabilities, supporting loved ones who live with disabilities and engage in critical dialogue about challenging preconceived assumptions about disability while navigating the workplace.
Register now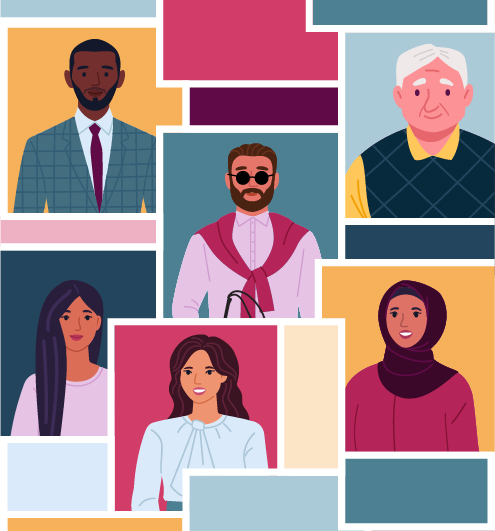 Midi-ED : Assurer l'inclusion des employé.es en situation de handicap
7 December, 2023
Le Cégep Marie-Victorin, à titre de pôle de service du Défi 50-30, accompagne les organisations signataires qui souhaitent mettre en place des pratiques inclusives.
Le Défi 50-30 est une initiative menée de concert par le gouvernement du Canada, des entreprises et des organismes de promotion de la diversité.
Cet événement est rendu possible grâce à Collèges et instituts Canada (CICan).
Register now